Design & construction of a new paint manufacturing facility
The Company

Named after the writer, painter and highly regarded designer, Annie Sloan is a UK based paint manufacturer who transformed the world of furniture painting with the creation of her own brand of decorative paint, Chalk Paint®, in 1990. Annie's fine-art background and contagious enthusiasm for decorative painting has motivated both home painters and experienced professionals over the last 30 years.
Project Brief
In order to meet with increasing demand, Annie Sloan employed the services of Ai Process to design, construct and project manage a brand new purpose-built manufacturing and packaging facility at their site in Oxford, for the production of their own range of now famous Chalk Paint bases.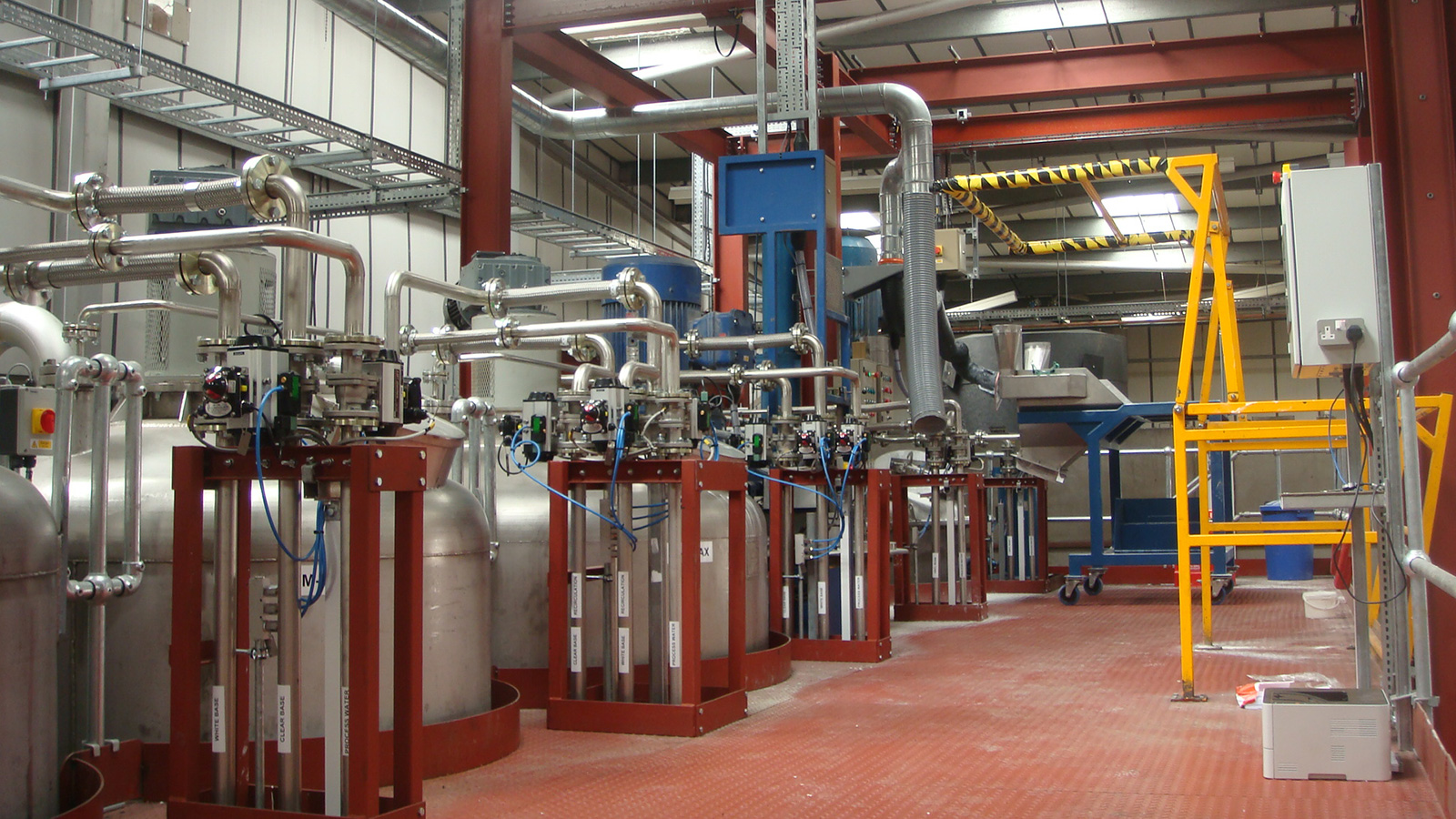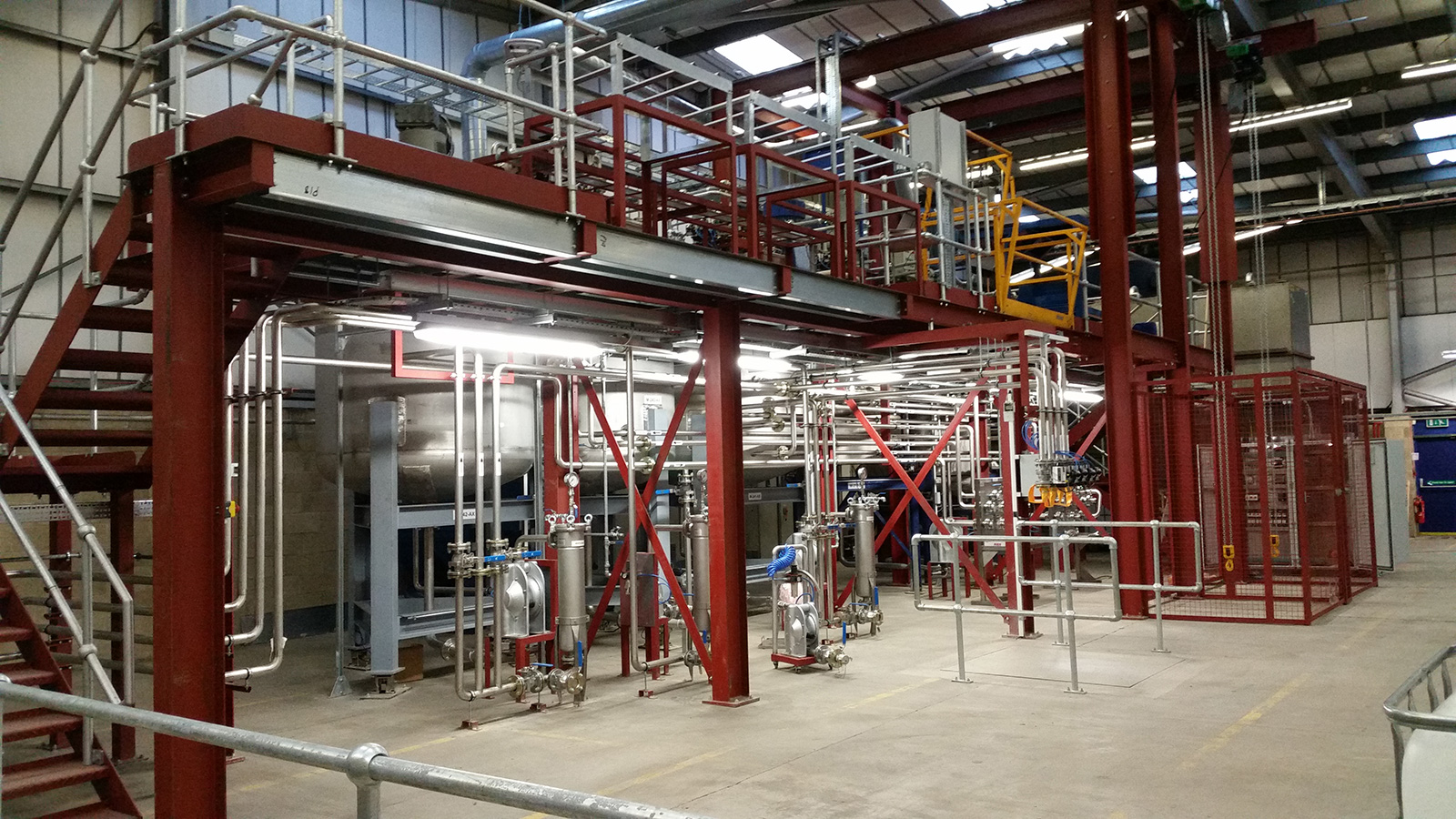 Scope of Works
To provide process design services and project manage the construction and installation of:
A 135,000 litre solvent tank farm and distribution system
Multi-head dispense system
Big bag powder handling & dust extraction
Bulk mixing and dispersion systems
Bulk tinting mixers and holding tanks
Automated filling lines
Recipe driven SCADA control systems
Waste settlement system
Process infrastructure, including pipework, pipe bridge, extraction system, trace heating, lagging, cladding and electrics
Design Challenge
Following approval of the design, Ai Process project managed the installation of the following:
Minimum disruption to ongoing site works
Efficient process flow
Process automation
Additional capacity for future growth
Latest Good Engineering Practice techniques
Health and Safety regulations
Rigid time and financial constraints
A crucial element of the design project was to ensure that the plant had extremely flexible production lines to incorporate a wide range of product recipes with minimal contamination.
Project Gallery — Select an image to begin viewing the gallery