Our Services
Ai Process are leaders in process engineering design and provide a full range of services to the pharmaceutical, medical, personal care, food, beverage, coatings and chemicals industries. We are considered by many to be one of the leading engineering consultancies in all aspects of Project Management and Design.
From multi-million pound new plant builds to any aspect of plant optimisation or enhancement, rest assured that Ai Process has a proven track-record to guarantee being able to deliver a winning engineering solution every time.

Design
Our design process is routed in many decades of engineering experience which underpins all aspects of our planning and design services. Whether it's piping & instrumentation diagrams, detailed layout drawings or 3D plant designs, our dedication to providing an outstanding service has enabled us to maintain our position as a major player in process engineering.
One of our guiding principles in the design function is 'design twice, cut once'. This ensures we provide the best and most cost-effective solutions.

Design Packages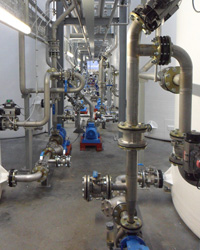 Site surveys & information gathering
Process Flow Diagrams
Piping & Instrumentation Diagrams (P&ID's)
Layout drawings & 3D plant visualisation
Process descriptions
Process control philosophies
Validation
Design safety assessments
Preliminary Hazard Analysis Studies (PHA)
Plant specifications and schedules
Quality impact assessments
Environmental and Safety Risk assessments
Project costings & timescales
Project Types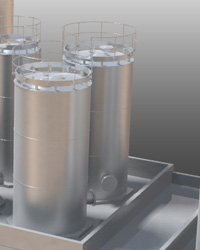 Feasibility Studies
Full engineering design
New plant build
Plant relocation
Plant modification, modernisation & upgrades
Process investigation,
de-bottlenecking and optimisation
Plant automation
Infrastructure installations & structures
Raw material handling
Project Management
Project management isn't just about 'start to finish.' It's about a dedication to providing the best solution at every stage and combining our skills, experience and knowledge to give our clients a competitive advantage. The more successful our clients are through our innovation and added value, the more successful we become.
We understand the importance of construction issues in any project. Whether it's procurement, contract meetings, preparation of the site for Health and Safety through to construction and commissioning, Ai Process is with you every step of the way.

Key Elements of Project Management & Design Services
Front end engineering design, feasibility and planning studies
Design and consultancy in process & packaging engineering
Co-ordination and management of sub-contractors and key equipment suppliers
Procurement, expedition, inspection and witness testing of new principal equipment
Liaison with other client appointed organisations
Contract preparation of site for Health & Safety
Construction management
Design of hazardous areas
Training of customer personnel
Site supervision of installation and commissioning
Project documentation including DQ, IQ and OQ protocols to MCA/FDA requirements in line with VMP
Overall project management and cost control