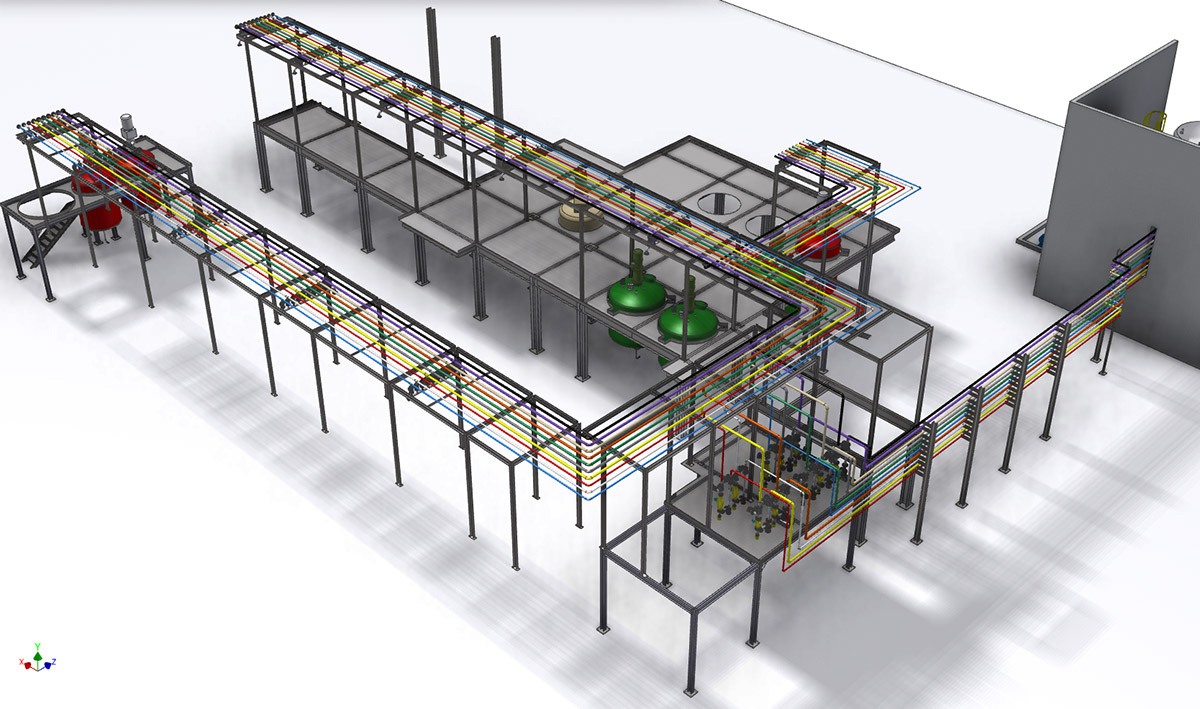 Whether you have made changes to your existing manufacturing processes and want to accurately document these modifications or if you're looking to capture the detail and calculate the costs and logistics of your next engineering project, Ai Process can provide you with a range of process engineering design solutions that reflect your specific requirements.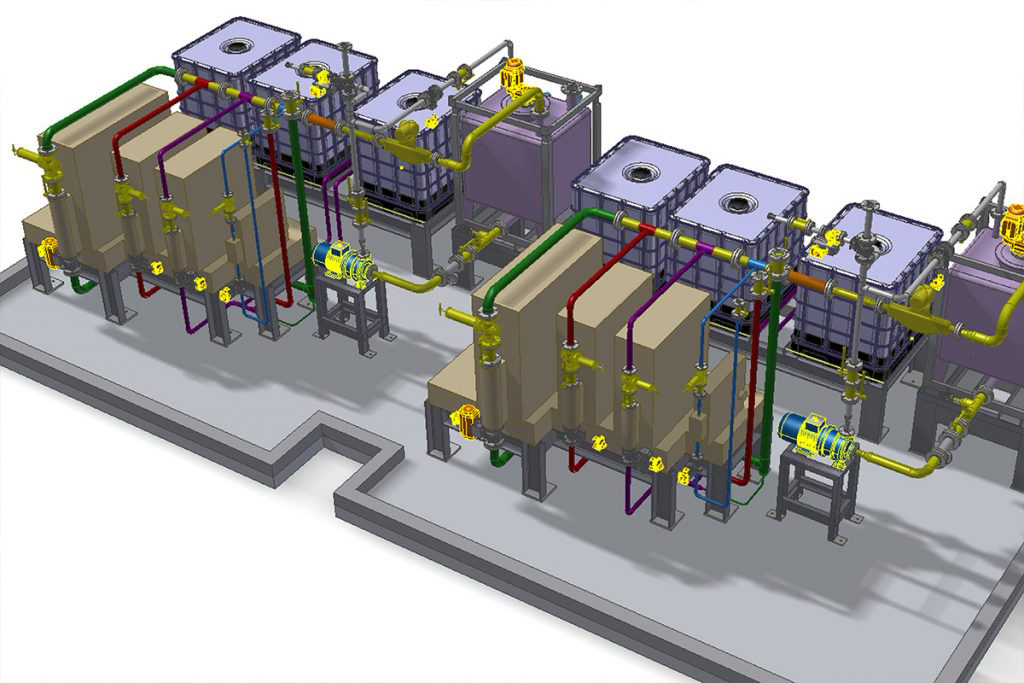 Site survey and information gathering – Manual site survey using traditional measuring equipment or modern LiDAR laser scanning technology and techniques
P&ID – Piping & Instrumentation Diagram provides a detailed understanding of your existing or proposed processes. A key document, necessary for quantifying and identifying equipment specifications.
Site Layout & Elevation – See a top down and side on visualisation of your site. These drawings are fundamental for determining capital equipment locations and efficient process flow.
Isometric – Isometric projection is a three-dimensional representation of your site in two-dimensional form. Still used in modern engineering projects however, gradually being replaced with incredibly accurate 3D visualisations.
3D Designs – Modern Technology allows 3D visualisations to demonstrate the level of engineering detail that will go into your future engineering project. This technology can capture 'as built' information, as well as providing our clients with a visualisation of what their future projects will look like when completed, see example below.
3D proposal to client BEFORE project construction
Finished solution AFTER project construction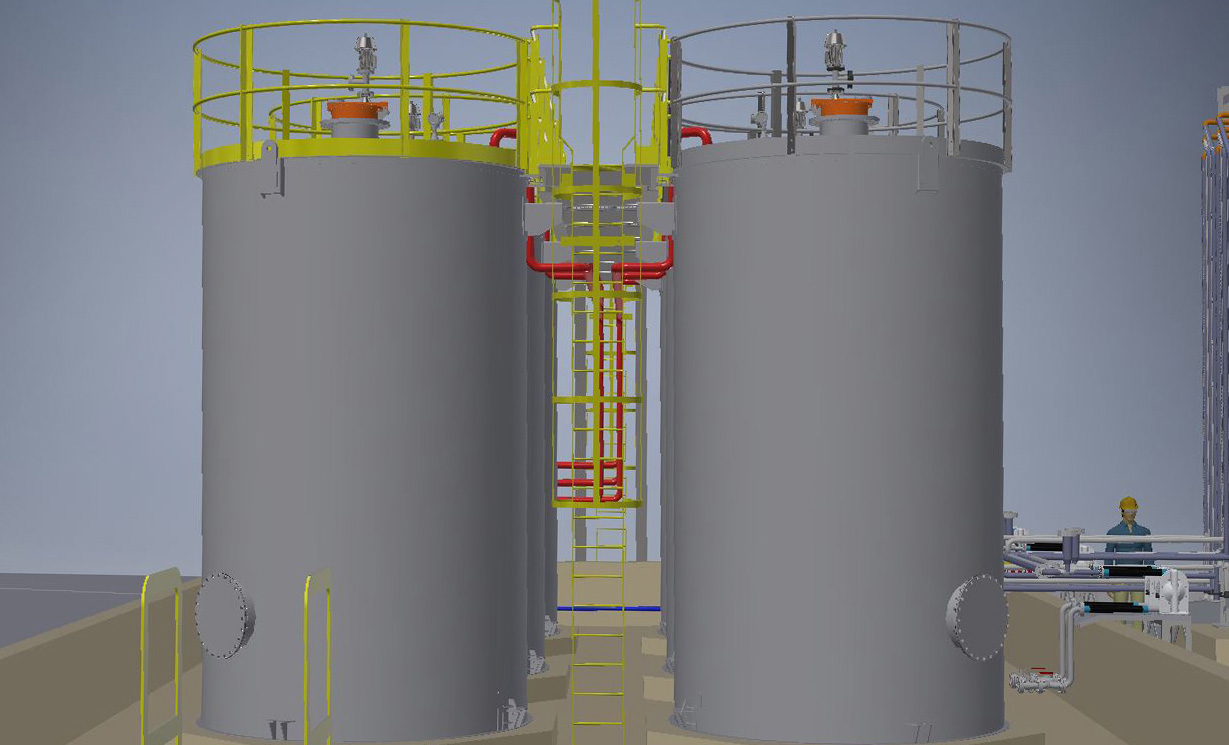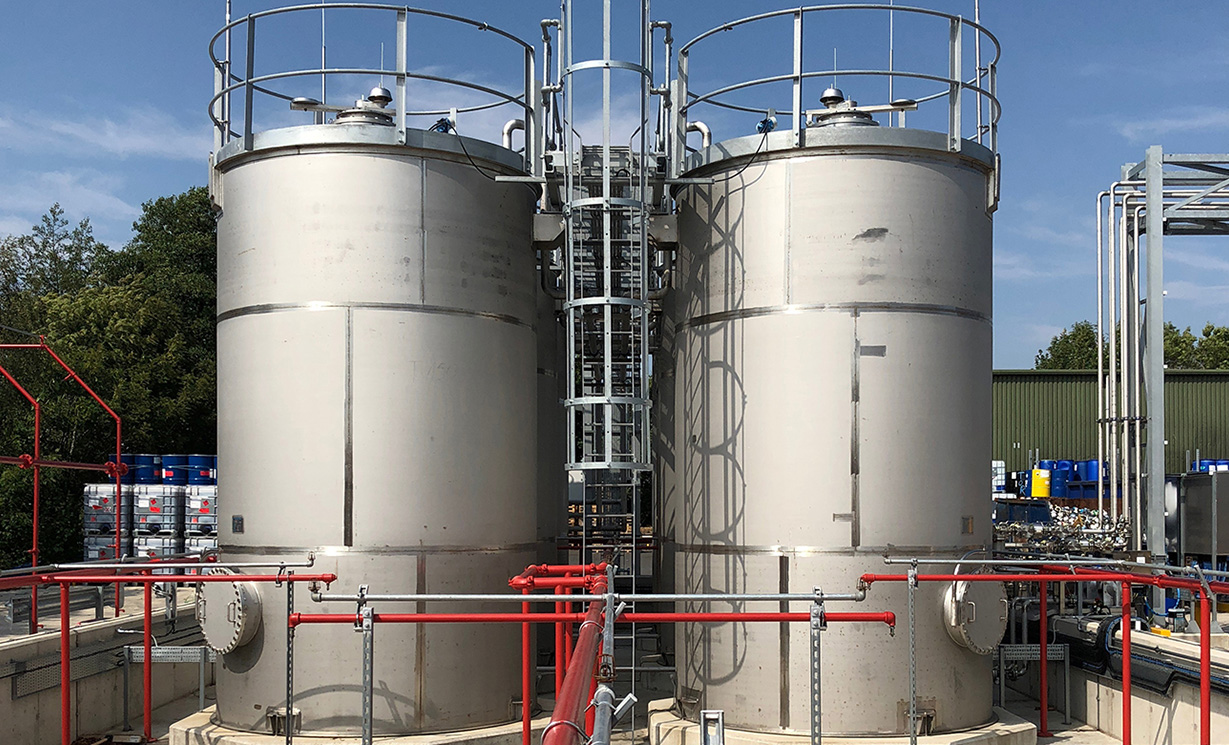 The information provided by a Front End Engineering Design Study allows our clients to quickly make informed decisions about the cost, time and quality of their engineering projects without large upfront financial commitments.
The documentation provided from the FEED Study can be used for Health & Safety assessments such as SIL, LOPA, HAZOP & DSEAR.
This methodical approach lays the foundation for further detailed process engineering designs and can assists our clients in financial applications for projects.
By partnering with a process engineering design consultancy team, our clients benefit from a diverse range of process industry knowledge and perspective as well as over 30 years of experience in preparing FEED Study packages and delivering projects.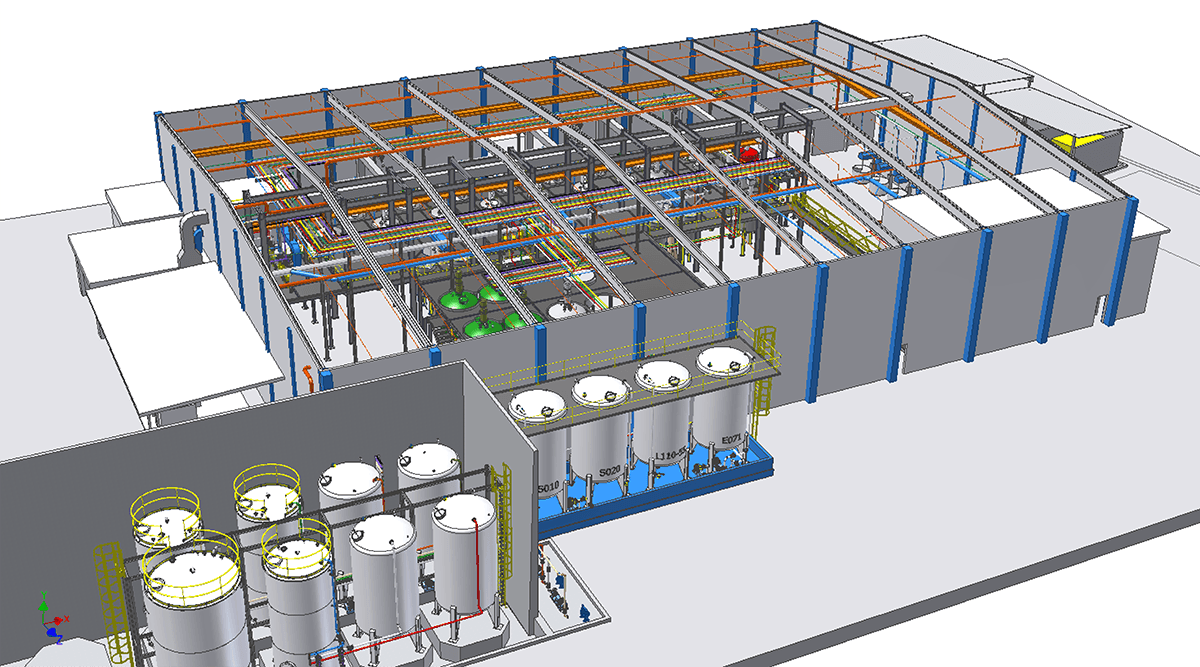 For over three decades, Ai Process have provided our clients with a range of detailed process engineering design services. The many advantages for our clients working together with us are as follows:
Accurately calculate project costs before you build
Quality assurance for equipment and services
Documentation for Capital Expenditure approval
Documentation for Health & Safety assessment such as SIL, LOPA, HAZOP & DSEAR
Clarity and vision to understand key objectives and constraints
Informed decision making for projects
Risk mitigation
Get in touch with Ai Process today
Please complete the enquiry form below and a member of the team will get in touch with you. Alternatively, you can call us on
+44 (0)1282 611551
to discuss your enquiry now.