Tank Farm Plan & Tank Farm Elevation Drawing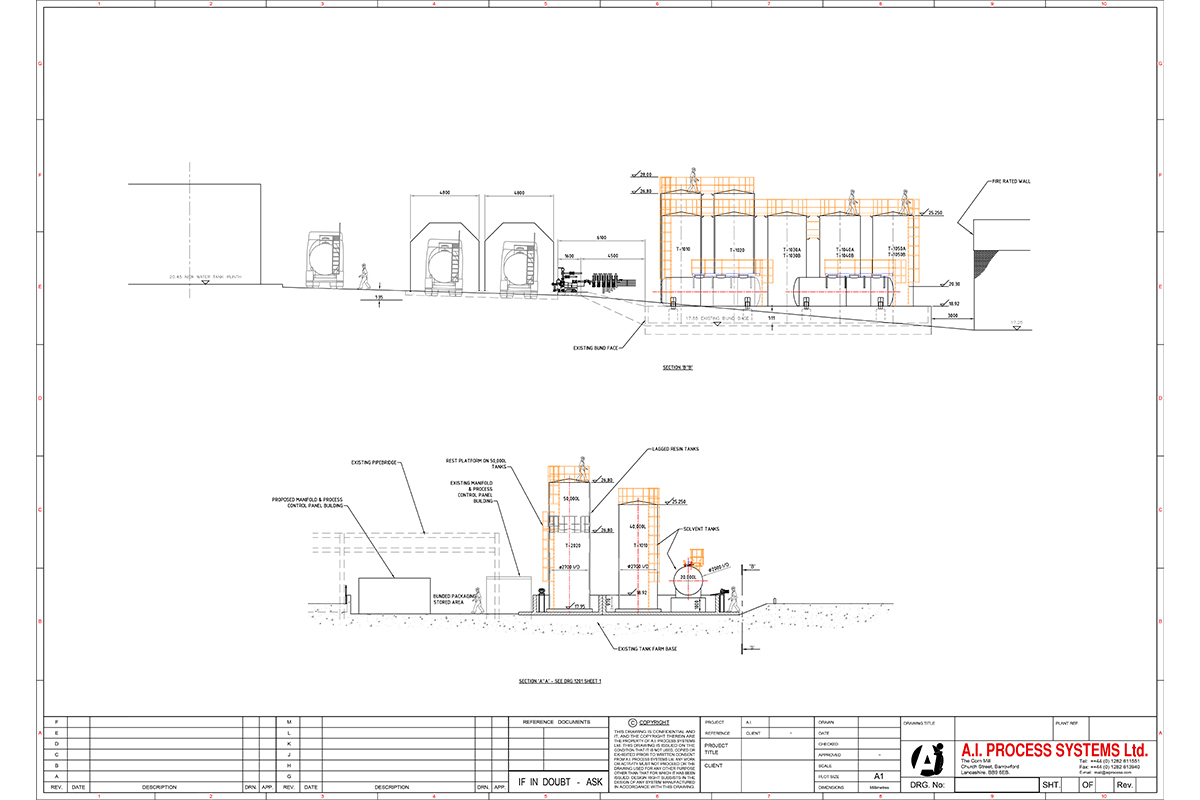 Whether you are looking to build a new tank farm or want to extend or modify an existing tank farm, Ai Process is your ideal design engineering partner.
We have over 30 years of experience of providing design solutions and various tank farm drawings for many different process industries throughout the world.
Tank farm plan drawings and tank farm elevation drawings are very useful for all your tank farm project needs. All of our designs comply with modern HSE legislation and guidelines.
Get in touch with Ai Process today to discuss your tank farm design requirements.
Get in touch with Ai Process today
Please complete the enquiry form below and a member of the team will get in touch with you. Alternatively, you can call us on
+44 (0)1282 611551
to discuss your enquiry now.

Established in 1987 Ai Process has developed into one of the UK's leading specialist process engineering consultancies with a pedigree of successful projects in a wide range of market sectors throughout the world. We specialise and operate in many different markets including:
Paint, Ink, Adhesives
Chemical, Building & Construction
Personal care, Cosmetics & Household products
Medical, Pharmaceutical & healthcare
Food & Drink